What fast foods can diabetics eat? 08 best choices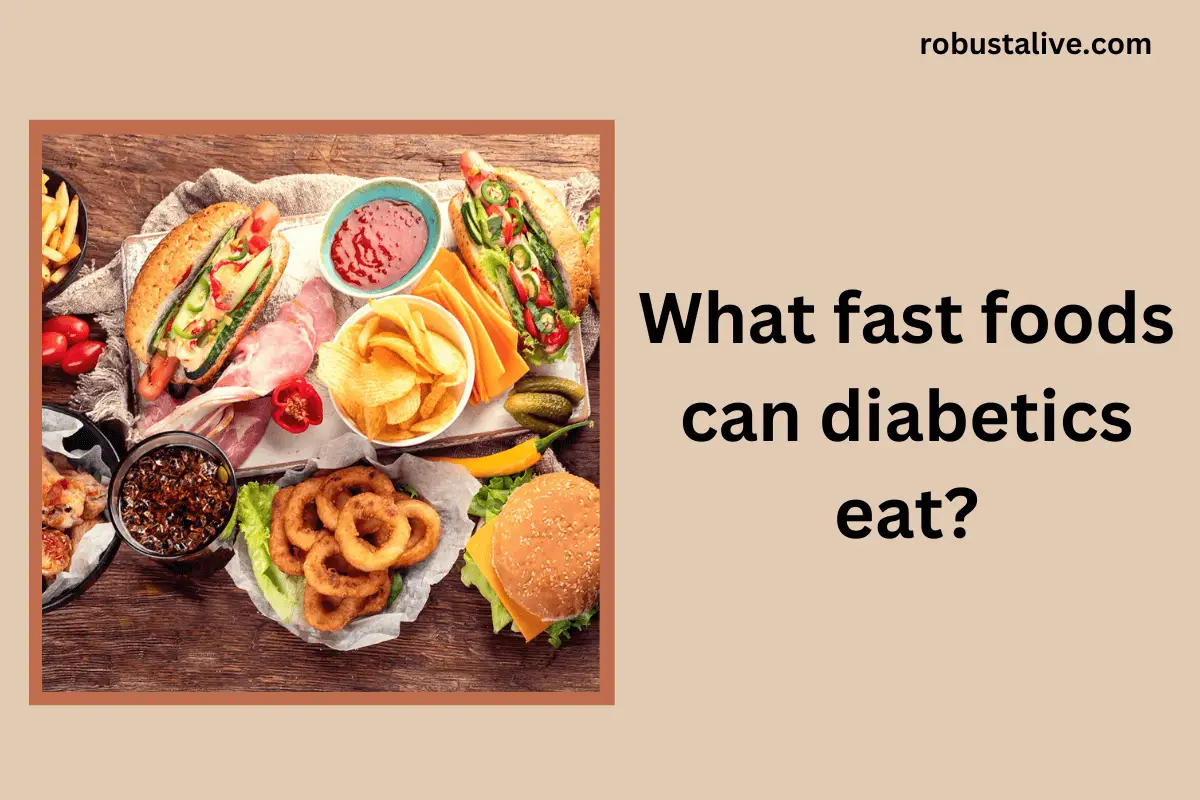 No doubt diabetes is a serious condition that must be controlled and regularly monitored, but having it doesn't mean you should give up on all your favorite foods. By keeping track of your blood sugar intake, you are just maintaining the balance in your diet. But sometimes, it makes our food choices extremely difficult.
Some foods can instantly increase blood sugar, that results in tiredness, headaches, fatigue, and an increase in thirst. In severe cases, it can even cause eye damage, nerve damage, skin issues, heart diseases, and many other problems. Therefore in any diabetes, diet plays a significant role in maintenance. Having a few go fast food choices will make it easier to select fast foods.
Some people feel that trying to eat fast food while maintaining their blood sugar level is an unhealthy option. But by putting some time and attention to the details, you will be able to understand that diabetic-friendly fast food.
Best tips for diabetics to eat out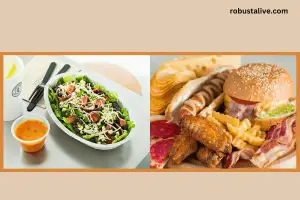 Eating out for diabetics can be a captivating experience, but it's possible. Here are some essential tips for eating out with diabetes.
Try to select the menu items that have veggies in them.
If you have some time, look for the dishes' nutritional information.
Make sure to add a protein-rich source.
Eat slowly and stop when you are full.
Avoid dishes with high amounts of saturated fat or trans-fat.
Order dishes with high fiber content.
Avoid having sugary beverages.
Diabetes diet guidelines
If you aren't newly diagnosed, there are maximum chances that you are already following the standard diabetes rules in your diet. By following these common rules, you can control your blood sugar levels, and with a few minor adjustments, you can also lose weight.
Here are a few standard diabetes guidelines to help you make intelligent, fast-food choices.
Nonstarchy and fresh vegetables
Non-starchy vegetables are filled with nutrients and are low in calories, which means they have a low glycemic index. Besides, these days non-starchy vegetables aren't hard to find as you think.
It's essential to maintain the carbs consistency in diabetes. That means you should eat the same amount of carbs every day. For example, trying a specific carbs consistency like having 45g of carbs in breakfast, 15g in the snacks, and 60g for dinner.
Decide the order before going to the drive through
On the companies' official websites, you can find complete nutrition information for fast food. You can also find the apps for iOS and Android devices in which there is a complete list of the nutritional value of the food from the restaurants.
Know the absolute No for your diet
Some foods can never go with a diabetic patient's diet. These foods include; processed or refined carbs like pasta, white bread, and savory and sweet baked products. The sugar beverages like fruit juices, candies, or other sweets unless your blood sugar level is low.
Be mindful of your food portions, especially at fast food restaurant, which encourages supersizing. In such cases, use the Plate method to divide the plate into three sections and devote one area to the non-starchy vegetables, a quarter to the three to four ounces of lean protein, and a quarter to the fiber-rich legumes and grains.
Only eat some of the fruits
Fruits have natural sugar, but fresh and whole fruits like berries are rich in sugar, so try to be mindful of the serving sizes and eat two to three berries a day. Be aware of the fruits you should not eat with diabetes, like dried fruits.
What fast foods can diabetics eat?
Here are some of the best fast food options that a diabetic person can easily adjust in his menu:
Pancakes
Pancakes are not restricted to a diabetes-friendly diet, but only if you use sugar-free syrup and avoid too much butter. Choosing the whole-grains stabilizes blood sugar levels and is also beneficial for health.
Grilled tacos with corn tortillas
Strictly avoid the fried tortillas shells. Prefer the protein choices like fish or grilled chicken.
Muffins
If you are the type of person who wants to start the day with a morning pastry, then muffins are the best choice. Besides, muffins are also low in fat. You can easily find some low-in fat muffins available around the market.
Pizza
For a diabetic person, pizza can be among the best choices. You have to be careful while placing your order. Go for the tortilla and top it with low in carb vegetables instead of the high in fat toppings or extra cheese. These toppings will not do any good to your diet.
Chicken sandwich
A diabetic diet contains boiled and grilled chicken, veggies, and salad. This way, you can cover all the essential nutrients in just one go.
Burgers
Instead of preferring burgers that have double or triple patties, have a single patty burger. Besides, order a chicken, turkey, or veggie burger.
Grilled sandwich wrap
Some fast food joints provide us with whole grain buns and wrap them with some grilled meats. If you are trying to limit the intake of starchy carbs, try having the half bun with the meal as an open-face sandwich. You can also try having the sandwich meat in a lettuce wrap. This option is available in many places.
Therefore a diabetic person needs to choose fast food items wisely. If you are doing practical planning by keeping a balance in the fast food, then it can prove to be a delicious treat and a quick meal. Besides, remember to keep track of your blood sugar levels regularly using a glucometer.
Chinese and Asian cuisines
Like any other food Chinese and other Asian food choices can be good and bad for a diabetic person. If you are going for fried rice, white rice, Chow Mein, or Pad Thai noodles, you will have a sudden spike in your blood sugar levels and gain weight. The same goes for eating breaded fried chicken, fish, or other shrimp dishes.
At the same time, in Asian cuisines, there are tons of dishes with plenty of vegetables and lean protein. Such dishes include shrimp, fish, tofu, and skinless chicken. Wine sauce and oysters are lower in sugar than sweet and sour sauces. For Japanese restaurants, chicken and teriyaki salmon is a good options.
To enjoy a dessert at a Chinese fast food restaurant, order a fortune cookie that has 30 worthwhile calories in it.
Fish in black bean sauce along with fresh mixed vegetables.
Clear soup like hot and sour, tom yum, egg drop, stir-fried vegetables, chicken, and tofu.
Fortune cookie and stir fry with vegetables and chicken.
Edamame, teriyaki salmon, and seaweed salad.
Ask for brown rice and vegetables whenever possible, and avoid fried or white rice.
Beverages
No matter where you eat, your beverage choice can make or break all the healthy options of your food. Water is the best choice among all the beverages as it is naturally calorie-free. Coffee and decaffeinated tea are also ideal, while diet drinks like calorie-free drinks are not suitable for blood sugar regulation in our bodies.
Strictly cut all the sugary beverages like soft drinks and other sugary fountain drinks like lemonade and sports drinks. A large soda has around 400 or even more calories inside the body, with about 100 and more grams of sugar in it. It is more than the advisable limit of four days. Besides, all the sweet tea and blended coffee beverages are bad for blood sugar control.
These days most fast food places have healthy choices. You have to look for them or make a particular order to make the menu items a healthier choice for the body. Thus with diabetes, you can eat many delicious fast foods and still manage your weight and blood sugar levels.
Diabetes-friendly fast-food restaurants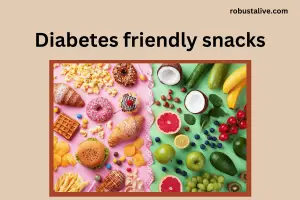 Here is a small list of all the top places of fast food options that you can prefer as a diabetic person. It's according to the meals I mentioned for the diabetic person.
Mexican restaurants
Chinese foods
Top Pizza options
Pizza Hut
Domino's Pizza
Papa John's
Fried chicken options
Sandwich and burger options
Wendy's
Subway
Jason's Deli
McDonald's
Panera Bread
Fast food breakfast
Starbucks
Panera Bread
Dunkin Donuts
Healthy fast food option
Conclusion
What fast foods can diabetics eat? All of the above-mentioned fast food chains have menu items that are not only delicious and healthy but also diabetic and diet-friendly. When you are making an order, remember to keep the portion size in check.
Focus on eating lean protein, vegetables, and healthy fats. It's a good strategy for anyone, either diabetic or not. Eating out is a challenging option for a diabetic person, but it's not impossible. Pre-planning allows you to eat your favorite food without harming your health.
FAQ's
Can diabetic people eat Mexican fast food?
Most Mexican fast food options are loaded with sour cream, cheese, and other foods high in sodium and saturated fats. The Mexican fast food choices for diabetic people should be the ones that are low in saturated fat and sodium. Prefer the fiber-rich food and enjoy the delicious dish.
Can diabetic people eat Chinese food?
Yes, a diabetic person can eat Chinese food as there are many good options for a diabetic person. These days, the American version of Chinese food is available in the US. This food is high in sugar content as compared to traditional Chinese dishes. But try selecting dishes with low sugar content with quality vegetables and protein sources.
Is KFC ok for a diabetic person?
KFC is among the fried chicken restaurant. Poultry can be an excellent diabetic-friendly diet choice, but not when it's flour dipped and fried. Fried chicken not only has carbs but a lot of calories and saturated fat in it.
Can I go to McDonald's for diabetic-friendly food?
There are some foods that a diabetic person can enjoy at McDonald's without any worry. The diabetic-friendly menu includes the Hamburger or cheeseburger with medium or small French fries and water. Premium grilled chicken classic sandwich with snack-size fruit and walnut salad.
Can a diabetic person eat a burger?
Yes, you can have a burger but without its bun. You can top it with onion, tomato, or lettuce. To avoid unnecessary sugar and calories, avoid condiments. Beans salad is also a good option as the baked beans are high in sugar, but the light bean salad is a perfect choice.
Can I eat pizza with diabetes?
Many diabetic people ask if pizza is ok with diabetes. The short answer is yes, diabetic people can enjoy all types of pizza. However, you should select the toppings with consideration. Besides, limiting the pizza intake is always a good option whether diabetic or not.
Which fries are suitable for people with diabetes?
For some crunchy vegetables like Jamaica or using sweet potatoes, you can make some salty and crispy fries without any worry. Avoid using sweet potato chips as they can raise the blood sugar level faster than a tablespoon of sugar. So it's a wise choice to add white potatoes to a not to eat list.
How many pizza slices a diabetic person can eat?
Well, the answer depends upon the person you are asking. Because some people suggest ½ of a slice, while some recommend setting the two pieces as a maximum limit, people with diabetes should also consider other factors like food choices, activity level, and carb intake.
What fast foods can diabetics eat?
Diabetic people can enjoy their favorite snacks in small portions, like a 100-calorie snack bag. But still, it's always a good idea to eat it less often. Muffins, coffee creamers, tortilla chips, and croissants are high in fat and simple sugar.
References: