6 Best Side Dishes for Diabetes – Which One Should You Choose?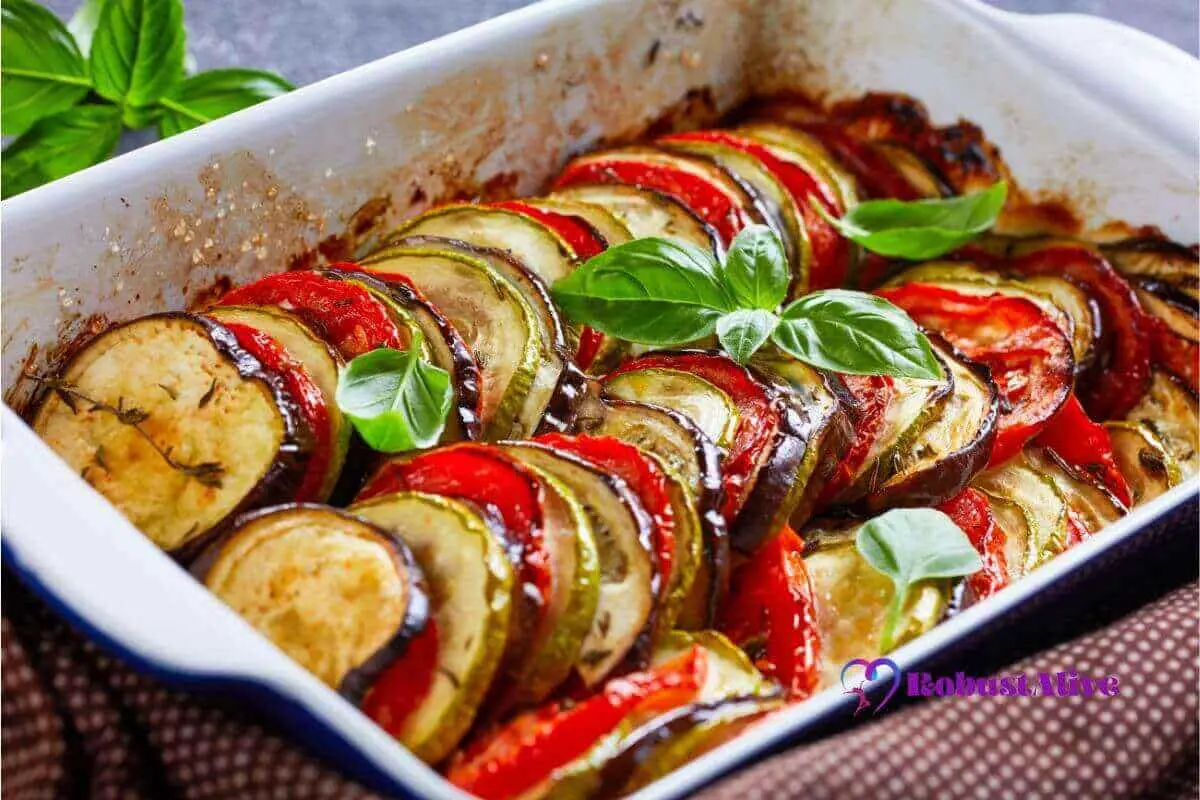 A diabetic patient needs to think of food items that will help them to control their blood sugar. If you are searching for side dishes for diabetes, this article will offer you an excellent range of healthy choices to control your blood sugar.
Side dishes for diabetes can enhance general health greatly. Generally speaking, the ingredients in these recipes are nutrient-dense foods like vegetables, whole grains, lean proteins, and healthy fats that offer vital vitamins, minerals, and fiber. These recipes also frequently emphasize low-glycemic index foods, which gradually release glucose into circulation and minimize rapid increases in blood sugar. By selecting diabetes-friendly side dishes, we can energize our bodies, enhance general health, and assist our journey towards a balanced and satisfying lifestyle.
A person with diabetes needs to care for their food intake much more than an average person. However, you can eat yummy food and care for your health simultaneously. Keep reading to learn more about side dishes for diabetes, recipes, and their nutritional value.
What Side Dishesh Can I Eat As A Diabetic?
Being a diabetic, you need to be careful while choosing food. Your food choices must include a low-carb meal that has minimal impact on your blood sugar. A proper protein-based meal can delay the digestion and absorption of carbohydrates.
You can replace harmful spices and salts with herbs. Vegetables are a must to maintain a healthy snack menu for a person with diabetes.
Fish lovers can include different types of grilled or steamed fish. 
Let's delve into the world of healthy side dishes beneficial for diabetes patients:
1. Eat Non-Starchy Vegetables:
Put non-starchy veggies like Brussels sprouts, broccoli, cauliflower, spinach, kale, green beans, zucchini, and asparagus on your plate. These vegetables are low in carbohydrates and high in fiber, and they are excellent options for controlling blood sugar levels.
2. Include Roasted Vegetables:
Turn your regular veggies into a delicious side dish by roasting them with olive oil and herbs. To make a roasted vegetable side dish, you can use veggies like beets, carrots, radishes, and eggplants. This kind of veggie side dish will be crunchy and tasty at the same time.
3. Fall in Love with Salad:
Fall in love with a crisp salad with bell peppers, tomatoes, cucumbers, and other bright vegetables. To keep your dish diabetes-friendly, choose a low-carb dressing like vinaigrette, oil, and vinegar. Whole-grain quinoa is high in fiber and protein. Prepare a quinoa salad with diced veggies, herbs, and a simple vinaigrette for a wholesome and substantial side meal.
4. Prioritize Low-Carb Rice:
It's better to use low carbs rice like cauliflower rice instead of regular high-carb rice. You can make cauliflower rice exactly the way you make your regular rice.
5. Go for Green Leaves:
Another super healthy side dish option is sauteing green leaves like spinach, Swiss chard, or collard greens in a little garlic-infused olive oil. They contain lots of nutrients and few carbs.
6. Feast on Grilled or Smoked Fish:
Cod, salmon, trout, shrimp, and other seafood are excellent sources of lean protein and good fats. In addition, you can make a delightful and diabetic-friendly side dish by steaming or grilling them with herbs and a squeeze of lemon on them.
Picnic Side Dishes for Diabetics
A diabetic patient sometimes feels left out at a picnic when everyone is eating food they cannot eat. Therefore, when organizing a picnic, it's crucial to select side dishes that are not only tasty but also appropriate for those who have diabetes. Here are some suggestions for diabetic-friendly side dishes for a picnic:
Colorful veggies such as tomatoes, bell peppers, and zucchini on skewers.
Greek salad with feta cheese, cucumber, tomatoes, red onions, and olives.
Quinoa with chopped vegetables and herbs
Hard-boiled eggs

, Greek yogurt or light mayonnaise, mustard, and herbs are used to make deviled eggs.
Avocado and cucumber salad with lemon juice.
Shredded cabbage, carrots, and a light dressing make cole slaw.

Cherry tomatoes, basil leaves, and mozzarella balls on skewers for Caprese.
Quinoa Salad Recipe with Chopped Vegetables and Herbs:
This recipe will make your picnic more relaxing and special.
Ingredients You Need to Have:
Quinoa 1 cup

Chicken broth 2 cup

1 peeled and diced cucumber

Diced onion ¼ 

Grape tomatoes (10.5 ounces)

Chopped parsley ¼

Crumbled feta cheese ½ 

Olive oil 2 tablespoons

Vinegar ¼ cup

Dijon Mustard ½ tablespoon

Splenda ½ packet
Steps to Make Quinoa Salad:
Step 1: 
Boil quinoa with chicken broth, then let it cool.
Step 2:
Take a bowl and mix cooled quinoa and other ingredients.
Step 3:
Mix the ingredients for the dressing in another bowl. 
Step 4:
Pour the dressing on the ready salad and mix properly.
Step 5:
Serve it chilled.
INFO ON NUTRITION PER SERVING:
115 calories

5g of total fat

5mg of cholesterol

135mf of sodium

14g of total carbohydrate

2g of dietery fiber

5g of protien
Low Carb Diabetic Side Dishesh
People with diabetes might consider low-carb side dishes. Lean proteins, veggies, and healthy fats are the main elements in these dishes, with low amounts of high-carbohydrate foods. 
Here are some delectable and healthy solutions people with diabetes can eat as a satisfying lunch while controlling their blood glucose levels.
Stir-fried cauliflower rice with vibrant vegetables and lean protein

Cherry tomatoes, garlic, olive oil, and zucchini noodles (zoodles)

Steam-seasoned broccoli florets with lemon juice and Parmesan cheese

Roasted Brussels sprouts with chopped almonds and a sprinkle of balsamic glaze

Salad of cucumbers, tomatoes, and a light vinaigrette dressing

Grilled asparagus spears with sea salt and a touch of fresh lemon

Spinach sautéed with garlic and a little olive oil

Salad of mixed greens with grilled chicken or shrimp, cherry tomatoes, and avocado.
Roasted Brussels Sprout Recipe:
Brussels sprouts are a great veggie for low-carb diets. 100 gm serving of brussel sprouts have 9 gm carbohydrates. 
This recipe is suitable for 6 servings.
Use These Ingredients:
Small Brussels sprouts 1 pound

Diced tomatoes 14.5 ounce

Canola oil 2 tablespoon

Salt ¼ tablespoon

Garlic Powder ¼ table spoom

Ground black pepper ⅛ tablespoon 
Steps to Make Brussel Sprouts:
Step 1:
Cut one pound of tiny, fresh Brussels sprouts in half lengthwise and trim as needed.
Step 2:
Set the oven temperature to 425F.
Step 3:
Combine Brussels sprouts, tomatoes, oil, garlic powder, salt, and pepper in a large bowl.
Step 4:
Put the mixture on a large shallow baking pan and spread in a single layer.
Step 5:
Set a timer for 20 minutes. Stir after 10 minutes. Bake until brussel sprouts become tender and brown.
INFO ON NUTRITION PER SERVING:
This recipe is suitable for 6 servings.
75 calories

5 grams of fat

2 grams of fiber

217 milligrams sodium

2 grams of protein

7 grams of carbohydrates

2 grams of sugars
Protein-Packed Side Dishes for Diabetics
Protein is important for controlling blood sugar levels since it has little effect on insulin release and helps delay the absorption of carbohydrates. Therefore, eating lean protein will improve glycemic control. 
Protein also reduces post-meal blood sugar spikes and betters satiety. Adding side dishes like legumes, lean meat, fish, and dairy products can improve your food satisfaction.
You can choose your next favorite protein side dish from the list given below:
Grilled chicken or turkey breast

Curry Chicken Lime with Tomato Bean Salad

Steamed broccoli with almonds

Cottage cheese and fruit bowl

Baked salmon

Lentil salad

Greek yogurt cucumber salad

Quinoa and vegetable stir-fry

Grilled tofu skewers

Egg and vegetable omelet
Curry Chicken Lime Recipe with Tomato-Bean Salad:
Here is a delicious lunch or dinner meal for chicken. In this recipe, you will use lima beans, an excellent fiber source. In addition, lima beans have roughly 15 grams of protein and almost 25% of the daily required iron intake per cup. Lima beans lower the risk of blood sugar increases.
Ingredients You Need to Gather:
Chicken thighs 2 pounds

Plain Greek Yogurt 1 Cup

Diced ginger 1 tablespoon

Lime juice of 1 lime

Curry powder 1 tablespoon

Red cider vinegar 1 cup

Water 1 cup

Pickling Spices 2 tablespoon

Salt 2 tablespoons

Crushed red pepper flakes ⅛  tablespoon

Celery seed ½ teaspoon

Boiled and drained lima beans ½ cups

Diced tomatoes 2 cups

Diced onions 

Chopped cilantro ¼ cup
Steps to Cook:
Step 1:
Mix lime juice, ginger, curry powder, and ginger.
Step 2:
Put the chicken thigh in the mixture and coat it nicely. Then keep it in the refrigerator to marinate for 1-3 hours.
Step 3:
Put a small pan on the heat. Then mix water, vinegar, pickling spices, salt, celery, red pepper flakes and start boiling.  Let it simmer for five minutes, then cool it down.
Step 4:
Put the lima beans, onions, and tomatoes in the container. Pour the warm vinegar mixture into the vegetable mixture after passing it through a fine mesh sieve. Then add cilantro. You can now cover it and let it chill for at least an hour and maybe up to two days.
Step 5:
Now take the chicken out of the marinade, and drain any excess. Season both sides of the thighs with the final teaspoon of salt.
Step 6:
You can put the chicken on the oven's broiler or on the grill to sear. Cook it for 6 to 8 minutes after a single turnover to ensure evenly browned meat. To prevent scorching, keep flipping the chicken as you cook it. It will take around 20 minutes to grill or broil the chicken until the internal temperature reaches 170°F.
Step 7:
Serve the chicken with salad on a plate.
INFO ON NUTRITION PER SERVING:
400 calories
19 grams of fat
5. g of saturated fat
4 grams of fiber
471 milligrams of sodium
33 grams of protein
24 grams of carbohydrates
10 grams of sugars
Potato Side Dishes for Diabetics
Individuals who have diabetes generally tend to avoid potato dishes because of their high carbohydrates. However, potato lovers can eat dishes by preparing them in a diabetes-friendly style.
For instance, potatoes can be baked or roasted with little oil to produce crunchy yet diabetes-friendly solutions. Sweet potatoes are a great choice because of their lower glycemic index, and they can be made into delicious dishes like mashed or baked sweet potato fries. 
An alternative is to steam or boil the potatoes and serve them with a balanced, diabetes-aware meal, such as grilled chicken or sautéed veggies. You can enhance the flavor by experimenting with herbs, spices, and tasty substances like garlic, lemon juice, or vinegar without adding too much sugar or bad fats. 
Potato side dishes can still be a part of a diabetic-friendly menu with imagination and cautious preparation. Here are some healthy potato side dish options for you:
Baked or roasted potatoes 

Baked sweet potatoes

Boiled or steamed potatoes with toppings high in protein, such as grilled chicken or sautéed vegetables.

Add vinegar, lemon juice, garlic, herbs, and spices to your mashed potatoes.
Diabetic Friendly Side Dishes for BBQ & Steak
There are many tasty alternatives for steak and barbecue sides that are diabetic-friendly and won't raise blood sugar levels. For example, in a grilled vegetable medley, you can prepare a colorful mixture of low carb vegetables, including bell peppers, zucchini, and asparagus. These vegetables are full of taste and nutrition, and grilling them gives them a delicious smoky flavor. Another delicious alternative is a fresh spinach salad with cherry tomatoes, cucumbers, and a tangy vinaigrette dressing. Spinach has high fiber and is low in carbs.
You can try these items as your next side dish:
Vegetable medley on the grill (bell peppers, zucchini, asparagus)

Spinach salad with cucumbers and cherry tomatoes.

Vinnegerate dressing for the salad.

A cauliflower "rice" dish.

Brussels sprouts roasted in olive oil and garlic.

Lemon juice squeezed over steamed broccoli.

Salad of cucumbers, tomatoes, and a mild dressing.

Balsamic glaze and herbs on grilled portobello mushrooms.

Garlic-infused green bean and cherry tomato sauté.

Slices of baked sweet potatoes with a dusting of cinnamon.
Diabetic Friendly Fish Side Dishes
When it comes to diabetes-friendly side dishes, including fish in the meal provides scrumptious flavors as well as health advantages. For instance, grilled salmon is a great option since it contains many omega-3 fatty acids, which aid in lowering inflammation and support heart health. You can serve it with a vibrant salad of fresh greens, cherry tomatoes, cucumber slices, and a simple vinaigrette. 
I'm providing a few other fish dishes to choose from:
Lemon Garlic Salmon on the Grill

Baked Cod with Herb Crust

Tilapia in ginger soy sauce with stir-fried vegetables

Sauteed spinach and lemon dill baked trout

Cauliflower rice and spicy grilled shrimp

Mixed greens and Mediterranean tuna salad

Lemon herb avocado salsa with grilled mahi mahi
Frequently Asked Questions (FAQs)
What Types of Meals Are Best for Diabetics?
When it comes to choosing write kind of meal for diabetics, the emphasis should be on balanced, nutrient-rich dishes that assist in controlling blood sugar levels. Lean protein sources like skinless poultry, fish, tofu, and lentils, which give continuous energy and encourage satiety, are the ideal foods for diabetes.
Leafy greens, broccoli, and peppers are examples of non-starchy vegetables. In comparison to refined grains, whole grains like quinoa and brown rice provide more nutrients and fiber. For satiety and heart health, you can eat healthy fats from foods like avocados, almonds, and olives in moderation. 
Which Fruit is Best for Diabetics?
Blackberries, strawberries, raspberries, and blueberries are among the best berries since they are high in antioxidants, vitamins, and fiber and have minimal effects on blood sugar levels. Citrus fruits like grapefruits, oranges, apples, and pears are excellent healthy alternatives because they include fiber and important nutrients.
Consume fruits in moderation, and consider portion sizes part of a healthy, balanced diet. You can consult a medical expert for personalized suggestions.

What Is the Best Breakfast for Diabetics?
Lean proteins, whole grains, and foods high in fiber usually make up the healthiest breakfast choices for people with diabetes. Examples include a modest serving of steel-cut oats with berries, a sprinkle of nuts or seeds, or a vegetable omelet with egg whites, tofu, and whole-grain toast.
A filling and high-protein meal is Greek yogurt or cottage cheese with fresh fruit and a few almonds. Smoothies that include low-sugar fruits, leafy greens, and a protein source like Greek yogurt or nut butter can also be a healthy choice. 
Bottom Line
In conclusion, side dishes for diabetes are essential for a healthy diet. Including a variety of nutrient-dense foods can help us in controlling blood sugar levels and advance general well-being. The secret is to prioritize healthy ingredients and attentive portion control, including fiber-rich veggies, whole grains, lean proteins, and healthy fats.
Additionally, we may improve the flavor profile of our side dishes without sacrificing our health by emphasizing low-glycemic index items and experimenting with herbs and spices. Finally, we may make side dishes into delectable, diabetes-friendly accompaniments that contribute to a sustainable and joyful eating experience with a little imagination and understanding.