Best 15 Low Carb Vegetables – Make The Healthiest Choice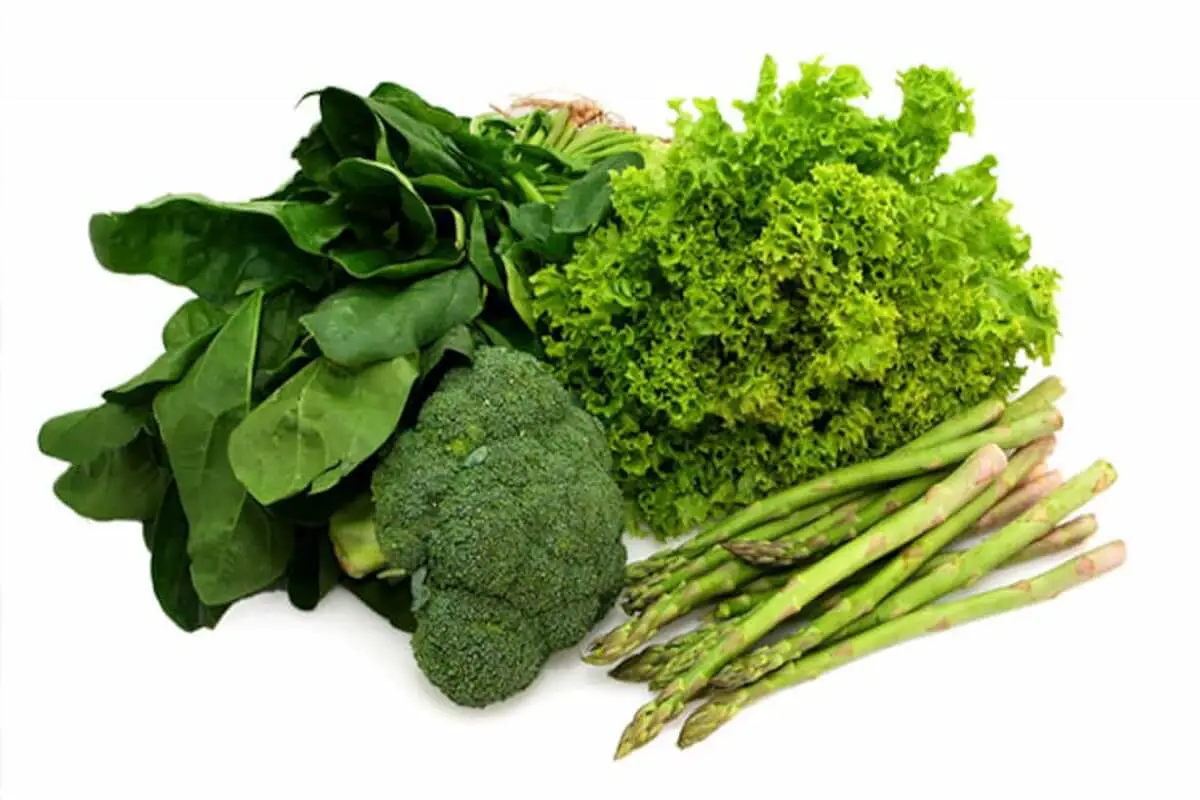 Vegetables are the everyday things that most of us use in our diet daily as they are rich in minerals, fiber, antioxidants, and vitamins. But each vegetable is different from the others, which means some are low in carbs and vegetables while others have a high amount. For example, sweet potato has almost 21.3g of carbohydrates, whereas broccoli has about 3.2g.
Generally, the higher the water content, the lower the carbohydrate amount in the vegetables. If you have decided to reduce anything in your diet, ensure you don't miss out on vital vitamins and nutrients. In this article, you will get essential information about the Best Low carb vegetables so you can go through them all to make them a part of your healthy diet.
Who should eat low carbs in vegetables?
For a balanced diet, a third of your daily intake must be foods rich in starch. A diet low in carbs manifests in weight loss and helps the person at risk of type 2 diabetes and cardiovascular diseases. Your carb intake should depend on age, geographical location, and metabolism.
When should you start eating low in carb vegetables?
You can start eating low in carb vegetables at any time, especially when you gain a lot of weight. If your body isn't burning enough carbs and has started gaining weight, try incorporating healthy vegetables with high fiber and low carb content.
Foods that are high in simple carbohydrates give the body a boost in energy that doesn't last long. Low in carb vegetable benefits in giving your body enough energy without crashing.
10 Best Low in Carbs Vegetables
Low-carb vegetables play a vital role in keeping our body healthy but ensure you have everything in control and moderation.
Note: Don't forget to consult your doctor about changing your diet and ask if low-carb vegetables are a healthy choice for you.
Here is the list of 10 best low in carb vegetables:
1. Spinach
Every 100g of spinach has around 3.63g of carbohydrates which comes to about 1g per cup. Spinach is a vital source of iron, magnesium, and calcium. It is especially beneficial in a vegan and vegetarian diet. People also use spinach to fortify salads, wraps, and pasta dishes.
2. Tomatoes
Tomatoes are the legume type, with about 3.89g of carbs every 100g. Tomatoes are incredibly versatile people can take them in their salad, roast them, or consume them raw. Not only are tomatoes a healthy choice, but they can also reduce the risk of stroke and other diseases.
3. Green beans
The Green bean season starts from July to the end of September, and they are an excellent choice for late summer dishes and salads. Green beans have around 3.1g of carbohydrates. They are rich in fiber and offer a variety of nutrients like vitamins B, K, and E. If you are going to enjoy a barbecue party or a picnic, these green beans can be a perfect choice for you.
4. Asparagus
Asparagus is delicious and a healthy vegetable for your health as it is rich in vitamins A, C, and K. About 1 spear of asparagus, 16g, has 0.6g of carbohydrates. This delicious vegetable is perfect for your health, especially brain health. It reduces your anxiety, and if we talk about diseases, it benefits in preventing various cancers.
5. White mushrooms
Mushrooms have only 3.2g of carbohydrates per 100g. People mostly add them to their omelet for a healthy and low-carb breakfast. According to the research, mushrooms benefits in preventing heart health issues and reduce type 2 diabetes and cancer risks.
6. Carrots
Carrots are the favorite vegetable for most of us, whether cooked or eaten raw. According to the USDA, in 122 grams of sliced carrot cups, you will have 12 grams of carbs. It is full of vitamin A and is beneficial for improving your skin and vision. Eating 5 to 6 carrots per week will benefit in preventing the stroke risk.
7. Eggplant
Eggplant is very famous in European and Asian countries. In 82 grams of chopped eggplants, about 4.8grams of carbs are present. Though it's not that much rich in vitamins and minerals, it still benefits in controlling your cholesterol level and reducing the risk of heart problems. A very beneficial oxidant, "Nasunin," is present in the purple skin of the eggplant. This pigment also benefits heart health.
8. Celery
Celery is a low-carb, healthy vegetable rich in vitamin K and very beneficial in reducing cholesterol and blood pressure. In 40g of celery, about 1.2 grams of carbs are present. It aids in the protection of liver problems, and its antioxidant luteolin benefits in preventing heart diseases.
9. Cucumbers
Cucumber is a commonly used vegetable in Salad bowls and is also suitable for many dishes. It has about 4 grams of carbohydrates in 104 grams of chopped cucumber.
This vegetable is not rich in vitamins and minerals but contains Cucurbitacin E. It benefits in overcoming inflammation and heart disease risk that is also very beneficial for your overall brain health.
10. Cauliflower
Cauliflower is a common vegetable in home food dishes containing Vitamin C, K, folate, and iron. In about 100g of raw cauliflower, you will get 5 grams of carbs. Due to the low carb amount, it is a very healthy yet delicious replacement for some high-carb foods like potatoes and rice. Eating cauliflower reduces the risk of cancer and heart disease risk.
Benefits of Low carb Vegetables
Here are some of the main benefits of low carbs and vegetables.
Reduced appetite
Mostly the vegetables that are low in carbs have a high amount of fiber. The fiber makes you feel full for extended periods and automatically reduces your appetite.
Nutrient-rich
Vegetables low in carbs have many other nutrients like vitamins, calcium, iron, and other foods.
Prevent Health issues
A diet is rich in low-carb vegetables benefits in the prevention of many serious health issues like diabetes, heart disease, arthritis, and cancer. Don't forget to consult your doctor before switching to low-carb vegetables, and identify if they are a healthy option.
Conclusion
If you are facing extreme diet and health management issues, try the above-mentioned low-carb vegetables. Read the article thoroughly to get the full information about the vegetables you will include in your diet. It will benefit in positively balancing your health.
Frequently Asked Questions (FAQs) about Low Carb Vegetables
What vegetables have a low amount of carbs?
Mostly leafy green vegetables, kale, cabbage, and spinach are low in carbs, and the details of the vegetables with low carbs are mentioned above. Corn, potatoes, peas, and squash are vegetables with high amounts of carbohydrates.
What are the net carbs?
It's vital to know that the carbohydrate amount is not measured in total carbs but in net carbs. It means the total amount of carbs minus the fiber amount. Another valid point is that the charts usually found online have the carbs count measured per 100g or 3.5 ounces.
What is the lowest carb vegetable?
Without any doubt, spinach is the vegetable with the lowest carb per 100 grams serving.
References
https://www.healthshots.com/healthy-eating/nutrition/eating-your-favourite-burgers-and-pizzas-wont-make-you-fat/
https://7esl.com/low-carb-vegetables/#:~:text=Low%2Dcarb%20vegetables%20give%20you,sugar%20levels%20in%20the%20body.
https://www.livescience.com/52769-low-carb-diet-facts.html
https://www.menshealth.com/nutrition/g26553021/best-keto-friendly-vegetables/
https://www.delish.com/food-news/a27127215/low-carb-vegetables/
https://www.verywellfit.com/low-carb-vegetables-list-2242530
https://www.everydayhealth.com/ketogenic-diet/best-low-carb-vegetables-to-eat-on-the-keto-diet/
https://www.myfooddata.com/articles/vegetables-low-in-net-carbs.php
https://www.medicalnewstoday.com/articles/318601#vegetables
https://www.bbcgoodfood.com/howto/guide/our-top-20-low-carb-vegetables
https://timesofindia.indiatimes.com/life-style/health-fitness/diet/9-low-carb-vegetables-that-can-help-you-in-weight-loss/photostory/70804828.cms?picid=70805006