How to Measure Body for Weight Loss?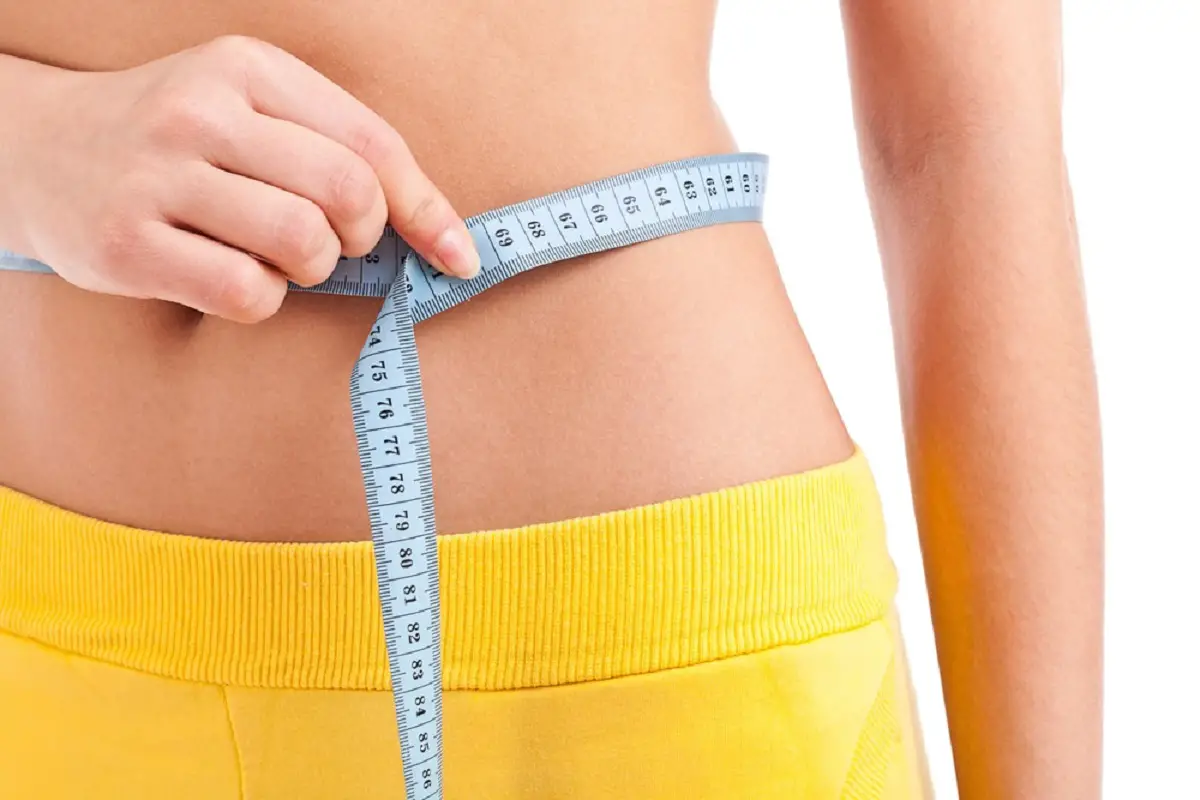 It is important to measure your body from time to time while on the weight loss journey. The approach helps you make sure you are working in the right direction. It also ensures that you are using the correct measures that help you lose weight. Measure different body parts of your body. It includes your legs, hips, arms, and waists. This approach can help you track your progress toward your health goal and helps you stay motivated.
Here in this article, you will know how to measure body for Weight Loss. Check out the guide below.
Getting Started
To measure your body weight, simply use a non-stretchable, flexible measuring tape. It will help you in getting the most accurate body measurements. While measuring your different body parts, observe a few things. First, make sure the tape is level around your body properly and parallel to the floor. Make sure the tape is not depressing your skin. Do not forget to note down all your measurements in a notebook. This will help you in comparing your results from month to month.
Try to wear as little clothing as possible to measure your body well. More clothes can get in the way, and you will not get the exact measurement. Try to measure your body first thing in the morning for better results.
In case you face difficulty in measuring your body on your own, then seek help from someone. Ask your spouse, fitness trainer, or friend for help so that you can get the exact measures. The shoulder area is normally difficult to measure. While taking body measures around limbs, try to stick to using the same region every time. For instance, if you measure your right forearm, measure your right calf, right upper arm, right quad, etc.
Read More: How to Make Lime Water for Weight Loss?
How to Measure Body for Weight Loss?
Start measuring your body parts for weight loss by wearing some tight-fitting clothing. Wear the same clothes every time you measure your body for weight loss. The measurements that you need are listed below.
Neck
Properly measure your neck. Keep your head straight, and then measure. Note down all the information properly in some notebooks for later use.
Chest
Properly measure your chest area. Take measurements under your breasts, as high up as you can.
Check your Body Weight
Compute the weight by using an accurate scale.
Upper arm
Measure the area of your upper arm. To do so, simply relax your arm, and take measures of your upper arm above your elbows. Note down the result in a notebook.
Bust
Measure all the way around your back and bust by positing the measuring tape directly higher to your nipples. It is one of the must-take female measurements. Make sure you do not pull the tape too tight.
Forearm
Properly measure your lower arm below your elbows and note down the results.
Waist
Measure your waist accurately.
Shoulders
Relax your arms at your sides, and take measures around your shoulders.
Hip
Properly measure the widest part of your hip bones. Take the measurements two to three times to ensure you get the correct value.
Quad
Stand straight and rest all your body weight on the leg you're not measuring. Keep the leg in the comfortable position which you are planning to measure. After this, measure the complete area of your upper leg.
Wrist
Do not forget to measure your wrist area. Simply wrap the measuring tape around your wrist and note down the result.
Calves
Properly check the calves' area. To do so, acquire the measuring tape around the largest area of each calf, i.e., halfway between the ankle and the knee.
Track Your Weight Loss
Once you take all the measurements of your body parts, the next thing is to analyze them. Compare the measurements with the previous month to evaluate your progress. Then, enter your measurements into an internet-based body fat calculator to find out your body fat ratio. The typical body fat percentage is somewhere between 25 and 31 percent for women. Similarly, it's somewhere between 18 and 24 percent for men.
After figuring out your body fat ratio/percentage, utilize this number to determine your pounds of muscle instead of pounds of fat. This is how you can genuinely quantify your weight-loss progress. If you're losing pounds of fat, you are working in the right direction.
How can one determine pounds of fat? To do so, simply multiply your body weight by your body fat percentage. This will help you in finding the fat ratio in your body. Similarly, to determine the body's muscle mass, you need to use the right formula. Simply subtract your pounds of fat from your body weight to find out your lean muscle mass.
Read More: How To Use Kamarkas For Back Pain?
Advantages of Measuring Body for Weight Loss
Here in this section, you will get to know about the advantages of measuring the body for weight loss. Some of the prominent advantages are listed below.
It provides you with a clear idea of whether you are losing weight. You can easily measure your thighs, waist, bust, arms, quad or belly.
Helps in reassuring you that you are making the desired weight loss progress. You can monitor your progress from month to month, transform your diet chart, and exercise accordingly.
It is a simple and easy way of examining things. You do not require professional help or fancy equipment to perform the job. Simply follow the instructions, and you are done.
Normal Body Measurements
Everybody has a different body shape and size. The typical shoulder width for ladies is around 17 inches when measured along the back from the highest point of one armpit to the next. Additionally, the hip line is typically the broadest piece of the body for ladies, while for men, the broadest part might be the shoulder line.
The various kinds of bodies determine where additional fat is stored; in this manner, men ought to know their body types and ladies their shapes. Women's body shapes include apple-shape, pear shape, rectangular or square shape, and hourglass shape. Similarly, the body types for men include mesomorph, endomorph, and ectomorph.
Conclusion
Combining the various ways to measure weight reduction will assist you with keeping tabs on your progress effectively and give a clear, exact image of what is happening to your body. Following a healthy way of life is the best way to lose and keep up with ideal weight.
Measuring the body for weight loss is not a difficult idea. This article contains a complete guide on measuring your body parts properly. However, be patient with yourself as significant changes will be recognizable after months, and they might continue to fluctuate because of different factors.
Read More: How to Calculate Percentage of Weight Loss?