Yoga At Home: Best Ways to Start Yoga for Absolute Beginners [2023]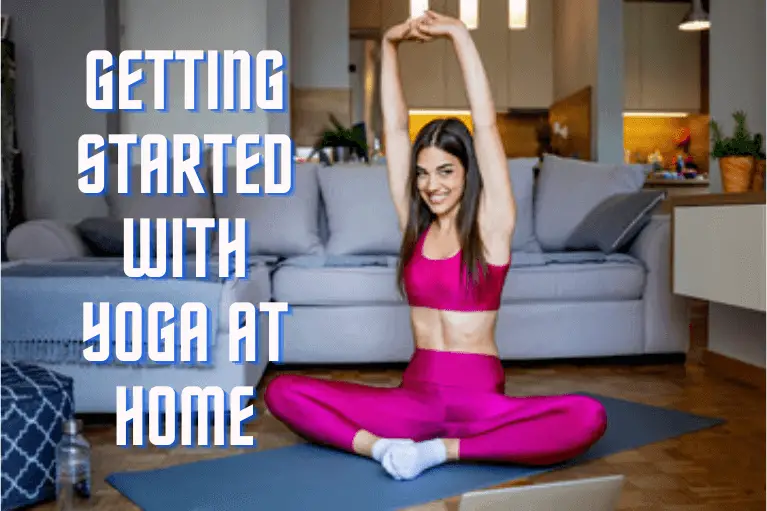 People all across the globe are trying yoga at home since it is one of the best de-stressing activities. But yoga can be quite intimidating when you first start. You see people doing crazy poses that seem impossible, and your mind immediately goes, "I could never do that!". But here's the thing: Yoga, like everything else in life, gets easier and more enjoyable with practice.
Yoga can help you bring balance to your life and relieve stress from your mind and body. But you need to exercise caution while doing yoga at home as some people are susceptible to injuries, especially if they are not flexible enough. Here are some practical ways that can help you improve your practice at home:
Wear The Appropriate Clothes
First thing first: yoga involves a lot of stretching, so you got to wear the appropriate clothes. First-timers to yoga class may be intimidated by the amount of clothing that is removed in the name of stretching. Don't worry; you are not alone. But your goal should be to stay comfortable while practicing yoga at home. Most importantly, make sure to use a firm mat and get geared up with yoga towels and accessories.
Use Youtube To Make Yoga Easier and Fun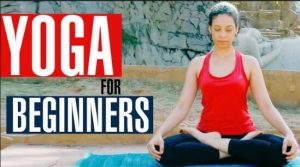 There are two questions that you would wonder about. The first is: Can you do yoga at home as a beginner? And the second question is: Can we learn yoga at home? The answer is yes! Yoga can be practiced in many different ways.
One of the most common ways is through a DVD. With these DVDs, users can learn poses, breathing techniques, and other methods to help improve mood and overall health and wellness. There are also some great yoga instructive apps that you can download on phones or computers to help increase the effectiveness of yoga poses at home during a session. But nothing beats YouTube, really, when it comes to yoga inspirations!
Related: Bicep Exercises for Women – Step by Step Guide
Read Yoga Books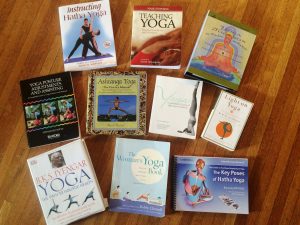 When you learn about other people practicing yoga, it is as if you are learning from them. It inspires you to keep practicing yoga and change your daily habits. You can read books about how they are practicing yoga in their lives. Reading about yoga poses also makes it easier to do yoga. It makes you want to do yoga better. It helps you see how other people practice it, and you can learn from them. That helps make your sessions better too.
Use Technology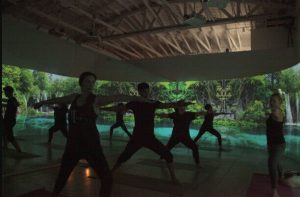 Get more out of yoga with a bit of help from technology. An estimated 40 million Americans participate in yoga, but many of us are looking for ways to take our practice beyond the studio. Now, there's a way to improve your yoga practice at home with the latest innovation: Projector Yoga. Unlike traditional projectors that throw an image on the wall or screen, Projector Yoga is a portable projector designed to be used to create immersive wellness experience.
Add A Friend For Support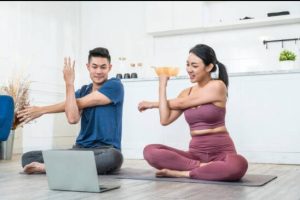 It's a practical idea to find a friend to practice yoga with. A couple of years ago, we were told that to excel in table tennis; you got to practice with a friend. Luckily, these days we have ping pong as in table tennis robots which help to practice the sport at home alone. But unfortunately, that's not the case with yoga.
As a matter of fact, there is an increasing demand for in-home yoga instructors near me these days. Don't stress but try to see if you can practice it with your friend. In that way, yoga becomes more enjoyable. However, remember to keep the reasons behind your practice in mind and to have fun while getting better each time you practice at home.
Here are some additional tips and easy adjustments you can make for a successful yoga practice at home:
Pick a quiet room and prepare your yoga space
Adopt a routine
Practice often and analyze your practice
Stay motivated (Instructional videos really help to stay motivated
Don't compare yourself to others
It is no wonder that yoga is becoming increasingly popular, where the practice has been adapted to accommodate the requirements of daily life. However, many yoga enthusiasts still find it difficult to practice yoga at home. We hope the above article will be useful to you for practicing yoga at home to maximize benefits and achieve your desired results.
Frequently Asked Questions
Why Practice Yoga at Home?
The benefits of yoga are numerous and proven scientifically. Yoga has been shown to improve body balance, reduce stress, and improve strength in the back and overall flexibility of the body. A few simple breathing exercises have also been shown to greatly diminish anxiety.
The best news is that these exercises are not complicated, and you don't necessarily need to join a class or take a yoga class at all in order to obtain these amazing benefits. It is also one of the most inexpensive forms of exercise you can do as a beginner, especially considering that mats and other equipment needed for practice can be purchased for little cost. That said, practicing yoga at home also helps you find stillness and peace inside you, even at the busiest times of the day.
Can Yoga Help You Lose Weight?
Although it might seem strange that practicing yoga can help you lose weight, it's true. Yoga has been shown to be effective in creating a healthy body and mind. It is all about learning the right techniques and finding time to practice those -which means learning the right moves and regimen.
When is the Best Time for Yoga in a Day?
According to the best-selling yoga books and publications, morning or late in the evening are two of the best times for doing yoga. But you must understand that it depends on your intentions. If you want a kick start of energy or if your goal is to feel active, then morning is the best time.
What are some Yoga Exercises at Home for Weight Loss?
There are many different asanas or yogic exercises that you can do at home for weight loss. Sometimes all you need is to change your routine; other times, you need a few new poses to break up a dull and repetitive exercise schedule. Yoga is an ideal way to lose weight, and it's been proven over thousands of years in ancient India.
Related Reading: