Plasma Pen Gone Wrong – Problems, Causes & Solutions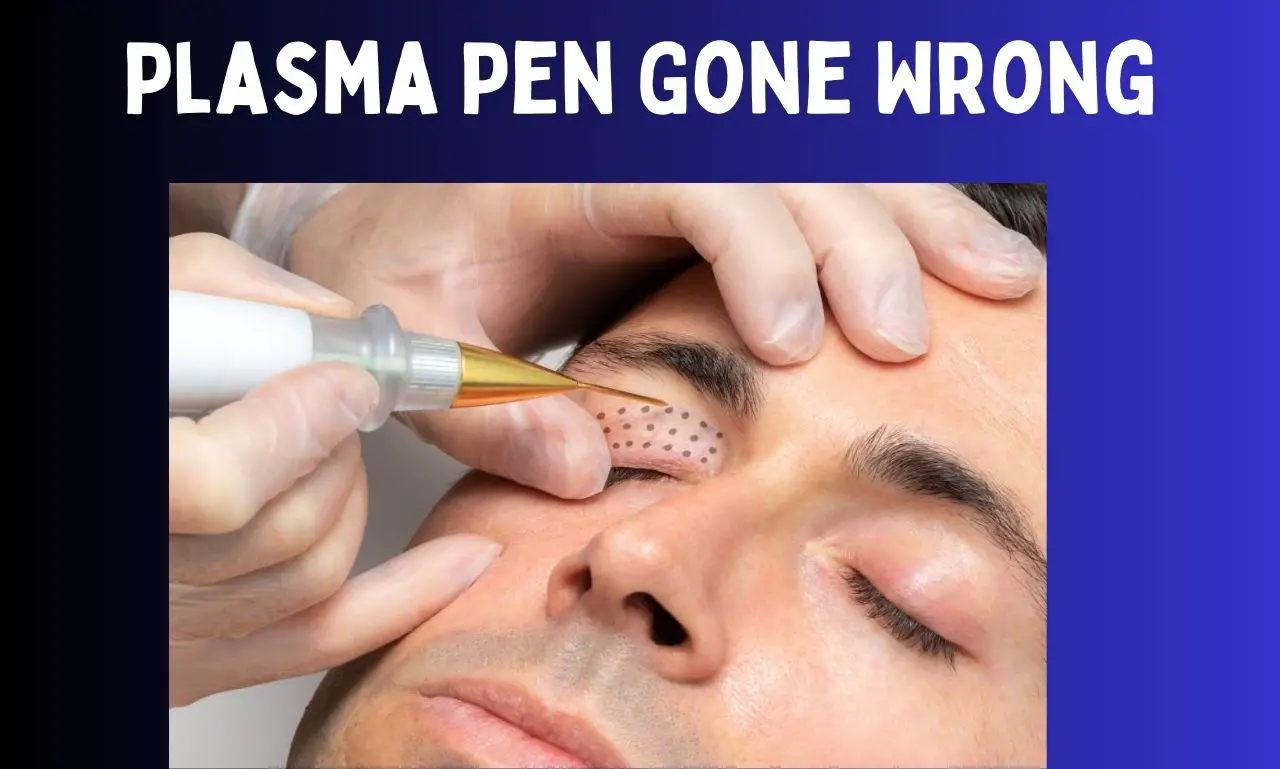 Plasma pen skin tightening treatment has taken the internet by storm. Thousands of people are using it to improve their skin. People who don't like the skin they're in see this technology as a revolutionary solution to improve their skin. Some are even purchasing at-home plasma pens to reduce wrinkles and remove skin tags, spots, and scars.
But the incidents of 'plasma pen gone wrong' are piling up.
According to some skin experts, the plasma pen skin tightening treatment is one of the safest and most efficient ways to improve your skin. But the risks of plasma pen treatment include scars, hyperpigmentation, burns, swelling, skin puncture, UV sensitivity, and infection. These are some of the rare side effects of fibroblast therapy. However, these effects are temporary and can be solved. When a plasma pen goes wrong, it can cause serious skin problems, which can turn deadly if you don't seek medical attention. Keep reading to learn the side effects of plasma pen treatment and how to deal with them.
Problems

Reason

Solution

Swelling

The skin is irritated because of the plasma beams

Keep the swelled area elevated. 

Nurse it like any other swelling.

If the swelling doesn't disappear in a couple of days, get medical advice.

Pigmentation changes

Overuse, unskilled administrator. 

Not taking proper precautions.

Only get treatment from skilled professionals.

Be patient and apply topical creams on the affected area as medical professionals prescribe.

Stay away from direct sunlight. 

Scarring

Unskilled administrator.

Need to adjust the plasma beam as needed.

Carelessness.

Only get the treatment from someone you know is highly experienced in the field.

Be sure to take extra precautions.

Puncture

The sharp tip of the plasma pen touching the skin directly can cause a puncture.

Not knowing how to use the pen properly.

Carelessness 

Find skilled professionals to administer the treatment.

Don't be careless.

Infection

Poor hygiene. 

Not getting the proper treatment according to skin type.

Maintain proper hygiene.

Talk to a medical professional about your skin type and what kind of treatment will be best for you.
Because of how potentially dangerous the plasma pen treatment can be, the FDA has not approved some of the devices and expert skin specialists don't either.
Let's look at the most common problems of plasma pens, what causes them, and what solutions you can apply.
Problem 1: Swelling
Swollen eyes and redness after a fibroblast treatment is a common complaints in several plasma pen reviews. The most recent incident is from Northampton. A 40-year-old mother who received plasma fibroblast therapy reported in Daily Mail she was shocked by how swollen her eyes were the next day after the treatment. She went for treatment to fix the saggy skin under her eyes. However, the swelling gradually reduced and after ten days the swelling stopped.
What Causes Swelling
The fibroblast skin treatment uses light pulses from electrical or plasma beams to tighten, brighten, and rejuvenate the skin cells. Plasma pens emit enough electricity to irritate the skin, which can cause swelling. The swelling should last for the first two or three days after the treatment.
How to Reduce Swelling
Swellings after getting a fibroblast treatment are normal. The areas under the plasma beams should stay swollen for two to three days. You may need to keep your swollen area elevated to keep the swelling under control after the plasma fibroblast treatment.
You may even have to sleep on your back with your head slightly elevated for the next few days of getting the treatment. If you feel the swelling getting too annoying or unbearable, try using ice packs to reduce strain on the affected area. If the swelling lasts over a week, you should go to a skincare professional as soon as possible.
Problem 2: Pigmentation Changes
There are several reports from women noticing red dots over the treated area and pigmentation two to three weeks after having a plasma pen treatment. But, don't be hopeless. It should heal within 4 to 6 weeks and if it doesn't here is what you need to know.
What Causes Change In Pigmentation
Hyperpigmentation is dangerous when getting skin treatment using plasma pens. Hyperpigmentation occurs when electrical pulses from plasma pens go too deep into the skin or when the skin is exposed to the plasma for too long, which burns the skin. The skin condition usually happens when an unskilled person tries to provide skin treatment using plasma pens. Unlike hyperpigmentation, hypopigmentation occurs due to using incorrect settings or overuse of lighter skin tones.
How to Treat Hyperpigmentation/Hypopigmentation
The biggest problem with hyperpigmentation is that it takes a long time to heal once it develops on the skin. Tell your plasma treatment administrator to use a 5% hydroquinone cream a month before the plasma treatment to make your skin more durable. You will need to avoid exposure to the sun, use more sunscreen, and keep applying topical solutions to the affected area until the dark patches fade.
Problem 3: Scarring 
Scarring and noticing scabs are some of the most common incidents of the plasma pen gone wrong. One woman reported to Fox that she noticed larger scarred areas and dots compared to what she had seen other people have online. She had to do a deep chemical peel to fix the scarring left from the plasma pen treatment.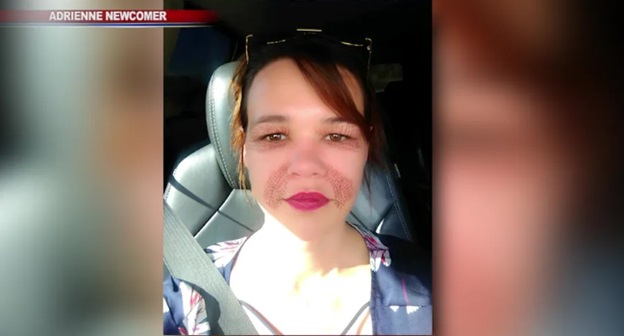 What Causes Scarring
Another danger of undergoing plasma therapy with a plasma pen is getting a scar on the patch of skin that will get the therapy. Your skin may get scarred by overusing the plasma pen and improperly adjusting the plasma settings.
How to Heal Scarring
Just like hyperpigmentation, scars will take some time to disappear completely. It would be best to be patient when treating scars and hyperpigmentation because these two problems take time to resolve. Even scarring is rare in fibroblast therapy. To accelerate the healing process, moisturize the scar twice to four times daily and protect yourself from the sun.
Problem 4: Skin puncture
The fourth problem you should expect after plasma pen therapy is skin puncture. An angry TikToker said, "Plasma pen ruined my skin, it charred my skin so bad that I cried for weeks. It left my skin punctured and bleeding and I was in excruciating pain. It took weeks to heal and left me with ugly scars that still hunt me to this day. I had to make countless visits to another dermatologist to repair the damage and even after all of that, my skin remained scarred." What happened was she used an at-home plasma pen and the procedure is risky even when done by experts.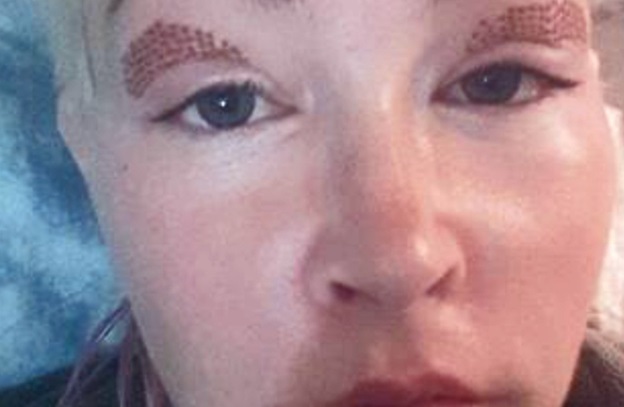 What Causes Skin Puncture
One of the biggest dangers of using a plasma pen is accidentally puncturing the skin. Plasma pens have a thin needle on the tip. The thin needle concentrates plasma on a tiny spot to treat all skin crevasses. The needle makes the plasma pen dangerous in the hands of someone who isn't experienced enough to work with it. The needle is sharp enough to pierce the skin or create a gash on the surface.
The Solution
The only way you can avoid getting cuts from the plasma pen tip is by getting the treatment from someone experienced with plasma pens. If you suffer a cut while getting the treatment, you must go to a healthcare professional and treat the wound per their directions.
Problem 5: Infection
The fifth risk of undergoing a plasma pen treatment from an unauthorized spa is a skin infection. This is a rare case but based on several reviews, it indeed happens and you must take safety precautions and proper plasma pen aftercare.
What Causes Skin Infection
Infections aren't too common in plasma pen treatments, but you can develop skin infections if things go wrong. Get an infection on your skin after getting a plasma skin treatment. It will most likely be due to not maintaining proper hygiene before and after the treatment.
How to Treat Skin Infection
You must talk to a skin care specialist and form a skincare routine according to your skin type. Ensure you get your plasma treatment from an experienced specialist to prevent infections. If you do somehow develop an infection from your plasma treatment, contact a skin care specialist without delay.
FAQs
Can Plasma Pen Go Wrong?
Yes, plasma pens can go wrong if administered by an unskilled person. The treatment can affect each skin type differently, so there's always a slight chance it can go wrong.
Why Is My Skin Flaky After Plasma Pen?
Flaky skin and feeling dryness happens during the healing stage after a plasma pen treatment. It happens because skin regenerates and that is why you may notice flaky skin during the first two to three weeks after the treatment.
Why Plasma Pen Is Not Approved In Canada?
Unlicensed Plasma Pens are not approved by Health Canada because the devices have not been evaluated for effectiveness and safety. The Toronto Public Health has advised stopping using plasma pens because the devices pose risks including swelling, pain pigmentation, and sagging even if used properly. However, Health Canada has recently approved some of the plasma pen devices. You can find the authorized devices by searching Health Canada's database of Medical Devices Active Listing here.
Is Plasma Pen FDA Approved?
Currently, the FDA does not approve all types of plasma pens, but some pens have received FDA approval. Also, many skin care professionals and dermatologists don't trust them 100 percent. According to the FDA's website, they are working closely with the manufacturers of the plasma pens and healthcare professionals to make the procedure safer for all who need it. 
So, if you need a plasma pen treatment for your skin, only get it done by experienced skincare professionals who know what they're doing.
What Legal Actions Can You Take If Plasma Pen Goes Wrong?
You can take legal action if you fall victim to a plasma pen gone wrong and suffer from psychological distress for the issue. You will first need records and documents proving that you were damaged while getting the treatment. After getting your records and documents, you can file a formal complaint against the person or establishment that botched the procedure.
How Long Does Plasma Fibroblast Take To Heal?
If you have perfectly healthy skin and nothing goes during the plasma pen treatment, your skin should heal within two to three days.
Conclusion
Finally, the chances of a plasma pen going wrong are more when done at home compared to getting the treatment from a professional. Googling plasma pen fibroblast will show you hundreds of cases of plasma pen gone wrong. These cases detail how people fell victim to botched plasma pen treatments. The plasma pen is a relative innovation in aesthetics and skincare; thus, the technology needs further development. And if you want my two cents on the topic, I suggest you not rush into cosmetic procedures if you don't need to. We're all beautiful in the skin we have.