How to Eat Avocado for Weight Loss?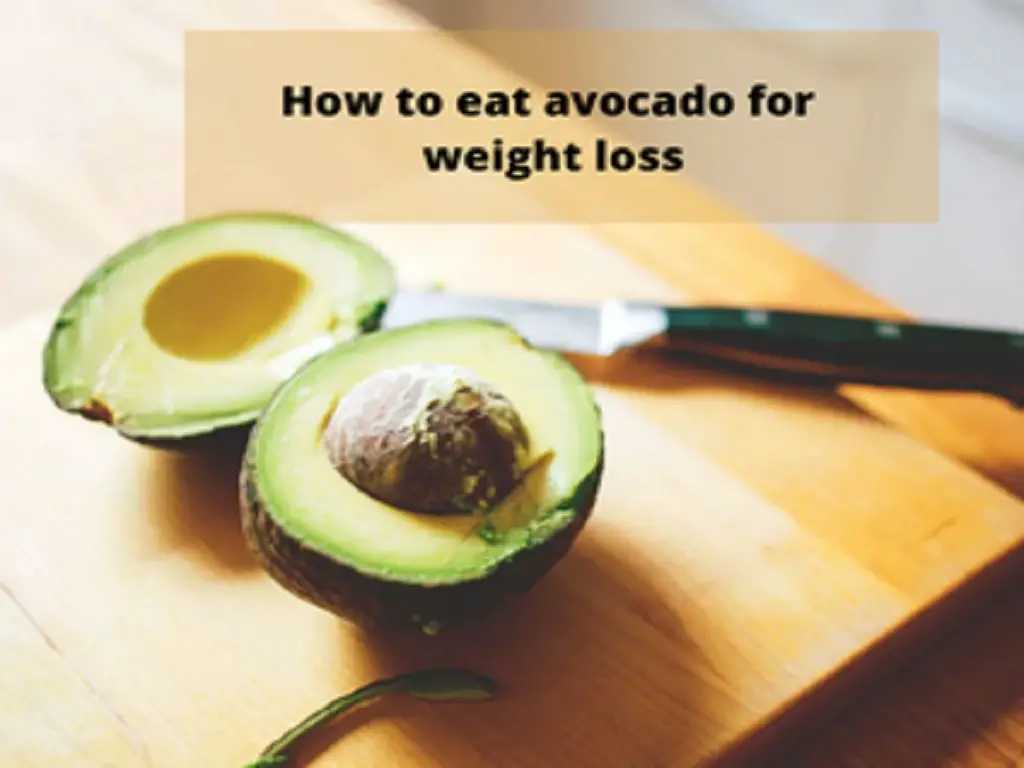 Avocado is a tasteful food with the healthiest type of fat present in it, known as mono-saturated fats. Currently, there is much research going on to find the benefits of avocado in weight loss. The results from the previous studies do favor avocados in weight loss. There are many healthy ways to incorporate avocados into your diet, mainly by replacing healthy fats with them. After having avocados for a while, you will start noticing its benefits yourself.
Here are some healthy ways how to eat avocado for weight loss:
1. Integrating Avocado into your diet plan
Eat avocado daily
You can spread your avocado on the sandwich instead of mayonnaise. You can also take it in your wrap or slice it into a salad or consider making guacamole. How many avocados you are eating entirely depends on your calorie preferences and goals.
Remember that the average avocado has about 322 calories, which means half of it will have 161 calories inside.
You can eat avocado at once or can also divide it into your full day. For example, you can take ¼ of avocado in your veggie slices, in avocado mashed, or with your salsa, and ¼ in your breakfast by mixing it in a smoothie.
Take avocado in place of fats
Avocado contains healthy fats that make you feel full for longer periods. Make sure that you are replacing unhealthy fats with avocado. Don't add avocado as an addition to your diet; that can make you end up with even more calories.
You can try replacing your sour cream with avocado slices on your baked potato. Avoid butter by using avocado slices on your slice of toast, or replacing sandwich cheese with a few slices over your avocado is a good option.
2. Substitute it for other ingredients
Replace cream dressing with avocado dressing
You can do salad dressing with saturated cholesterol and fats. Replacing cream with avocado dressing is a great way to include it in your diet. Swapping avocados in the diet for mayonnaise or sour cream will not only give you nutritional benefits but will also be a delicious and healthy replacement.
If you are using 8oz of sour cream in your recipe, then replace it with 8oz of mashed avocado.
Avocado as a pudding base
If you have a sweet tooth, then you can try integrating avocado as a base pudding. In pudding recipes, there are a lot of saturated fats due to the presence of eggs and whole milk. By using a food processor add one whole mashed avocado with 0.5 to 1oz of honey or sugar.
According to your taste, you can add thickeners or flavors if you like, ¼ of a mashed banana, 1fl oz of coconut cream, a pinch of salt, or a dash of cinnamon.
Replace mayonnaise with avocado
Mayonnaise is rich in saturated fat and cholesterol. Swapping mayonnaise with avocado can help you to cut a lot of unhealthy calories. You can use it by spreading it on your sandwiches or using the same amount in other recipes.
In a turkey sandwich, try spreading mashed avocado instead of mayo.
Use 4oz of mashed avocado in the casserole recipe instead of 4oz of mayo.
3. Adding avocado to your recipes
You can try adding chunks of avocados to your salad. It's an ideal way of adjusting more avocados into your meals. Cut ½ to ¼ of an avocado to add to the salad before eating. The avocado addition works exceptionally well in southwest salads. Add ½ cup of black beans, 4oz of corn, 4oz of salsa, and 4oz of avocado chunks as well. You can add hot sauce according to your taste.
Replace burger cheese with avocado slices
To cut down the additional saturated you are taking with burgers and cheese, consider replacing it with avocado. Cut thin slices of half of the avocado and layer them on top of your sandwich before eating.
Besides, many people enjoy grilled avocado sandwiches more than grilled cheese sandwiches. Try a turkey burger with a few avocado slices instead of cheddar cheese.
Blend avocado in your smoothie
An avocado has a rich taste and mild flavor. You can add it to your smoothie as an easy and yet delicious way to enjoy avocado. Blend ½ of an avocado with 1 banana, 8 oz of frozen blueberries, and 4oz of almond milk.
Health benefits of avocados
There are many health benefits of Avocados. Here is a short list of them:
Avocado benefits in lowering the cholesterol levels
Boosts your immune system
Are rich in fiber that promotes metabolic health and benefits the weight loss
Aids in protecting eyes
Contains about 20 different minerals and vitamins that is more than a daily dietary supplement
Contains more potassium than bananas, so you can add them to your smoothies.
End words by the writer
The researchers in their review studied the effect of avocado on the body composition and weight in adults over time. In this longitudinal study, the examination was done on two groups of 56-year-old members. One of the groups took avocados into their diet, and some of them didn't. The avocado intake was reported on the questionnaire regularly.
The report concludes that avocados have specific bioactive compounds and nutrients that prevent the risk of sudden weight gain. Besides, it's even more incredible that the adults were gaining about 20 pounds a decade in their 11 years of study duration, but the people taking avocados remained the same weight throughout this period.
How to Eat Avocado for Weight Loss (FAQs)
Can I have an avocado on a daily basis for weight loss?
Some preliminary evidence suggests avocados' benefits in promoting weight loss. Many studies prove that having avocado on a daily basis with a balanced diet supports weight loss and alters the gut microbiota of obese and overweight people.
How many avocados should I eat daily for weight loss?
If you are strictly watching your weight, then try sticking to half or full avocado in a day. 1 avocado will be enough as you have many other nutritional sources from your food. Besides, avocados are a higher FODMAP food, which means they have carbohydrates that don't easily digest in the body.
What's the best time for eating avocado?
You can have avocado anytime, but the ideal time is in the morning. According to the studies, avocados might prove to be an ideal breakfast for champions. You can add it to breakfast in the form of an avocado smoothie or toast.
References
3 Ways to Eat Avocado for Weight Loss – wikiHow. (2022). Retrieved 21 May 2022, from https://www.wikihow.com/Eat-Avocado-for-Weight-Loss#_note-2
https://www.ncbi.nlm.nih.gov/pmc/articles/PMC6471050/
23 Delicious Ways to Eat an Avocado. (2022). Retrieved 21 May 2022, from https://www.healthline.com/nutrition/23-ways-to-eat-avocados
Are Avocados Useful for Weight Loss, or Fattening?. (2022). Retrieved 21 May 2022, from https://www.healthline.com/nutrition/avocados-and-weight
(2022). Retrieved 21 May 2022, from https://www.sciencedaily.com/releases/2021/09/210907110702.htm
Are you eating too much avocado?. (2022). Retrieved 22 May 2022, from https://www.today.com/health/are-you-eating-too-much-avocado-healthy-fat-can-add-t132959